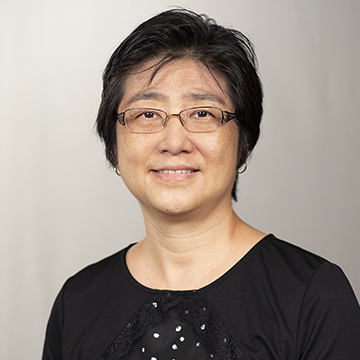 Xiaoqing Diana Chen Lin
Professor of History
Arts & Sciences 2051
Office Hours
Monday 9:00a-10:00a
Wednesday 9:00a-10:00a
Publications
BOOK

2016 Feng Youlan and Twentieth Century China: An Intellectual Biography. Brill.

2005 Peking University: Chinese Scholarship and Intellectuals, 1898-1937.  State University of New York Press. 
JOURNAL ARTICLES
2016 "Feng Youlan and Dialectical/Historical Materialism, 1930s-50s," in Modern Asian Studies, v.50 (3), pp.1050-1091. Firstview July 15, 2015. DOI: 10.1017/S0026749X14000626                                       
2014 "Creating Modern Chinese Metaphysics: Feng Youlan and New Realism," in Modern China, v.40 (1),  pp.40-73. Online First March 21, 2013. DOI: 10.1177/0097700413477528
2012 "John K. Fairbank's Construction of China, 1930s-1950s: Culture, History, and Imperialism," in Journal of American East Asian Relations, 19 (3/4), 211-234.
1999 "Historicizing Subjective Reality: Rewriting History in Early Republican China," in Modern China, 25(1), 1-43.
1997 "Social Science and Social Control: the Case of Peking University, 1910s-1920s," in Chinese Science, 14, 71-89.
1993 "The Chinese Scholars and the Modern University: The Appropriation of Foreign Educational Models, 1900-1930," in History of Higher Education Annual, 13, 99-116.
BOOK CHAPTERS
2013 Foreword to Hao Ping, Peking University and the Origins of Higher Education in China (Los Angeles, CA: Bridge21 Publications), vii-xvi.
2012 "Developing the Academic Discipline of Chinese Philosophy: the Departments of Philosophy at Peking, Tsinghua, and Yenching Universities (1910s-30s)," in John Makeham ed., Learning to Emulate the Wise: The Genesis of Chinese philosophy as An Academic Discipline in Twentieth Century China (Hong Kong: Chinese University Press),131-161.
2008 "Feng Youlan and New Realism: Establishing Experience in Metaphysics," in Hu Jun ed., Fansi yu jingjie, jinianfengyoulandanchen 110 zhounianji fengyoulanguoji xueshu yantaohui wenji (Reflections and states of mind: collected papers in commemoration of Feng Youlan's 110 birthday and from the International Research Conference on Feng Youlan)(Beijing: Peking University Press),358-369.
1999 "The Establishment of a New Rational Man, Western Aesthetics and Cai Yuanpei, Chancellor of Peking University," Proceedings of the International Conference on Cai Yuanpei, 1868-1998 (Beijing: Peking University Press),212-221.