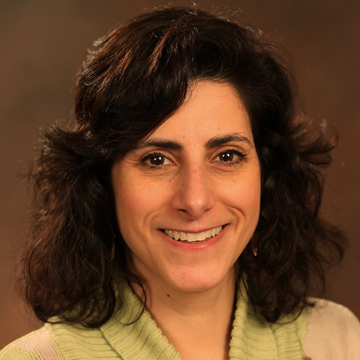 Marie Eisenstein
Associate Professor of Political Science
Arts and Sciences Building, Room 2061
Office Hours
Monday 10:30a-12:30p, 4:00p-5:00p
Wednesday 10:30a-12:30p, 4:00p-5:00p or By Appointment
Publications
Clark, April K., and Marie A. Eisenstein. 2013. "Interpersonal Trust: An Age-Period-Cohort Analysis Revisited."  Social Science Research 42: 361-375.
Eisenstein, Marie A., and April K. Clark. 2013. "Images of Tolerance or Intolerance in American Government Textbooks." Journal of Political Science Education 9(1): 89-107.
Eisenstein, Marie A. 2012. "The Theory and Practice of Political Tolerance in U.S. Society," in Religion, Politics, and the State, Paradigm Publishers, editor, Jonathan Fox, Ph.D. Boulder, CO: Paradigm Publishers, 105-130.
Eisenstein, Marie A. 2009. "Religion and Political Tolerance in the United States: A Review and Evaluation," in Oxford Handbook of Religion and American Politics, editors Corwin Smidt, James Guth, and Lyman Kellstedt. New York: Oxford University Press, 427-450.
Eisenstein, Marie A. 2008. Religion and the Politics of Tolerance: How Christianity Builds Democracy. Waco, Texas: Baylor University Press.
Eisenstein, Marie A. 2006. "Rethinking the Relationship between Religion and Political Tolerance." Political Behavior 28(4): 327-348.
Eisenstein, Marie A. 2006. "Religious Motivation vs. Traditional Religiousness: Bridging the Gap Between Religion and Politics and the Psychology of Religion."  Interdisciplinary Journal of Research on Religion 2 (2006) Article 2: www.religjournal.com.