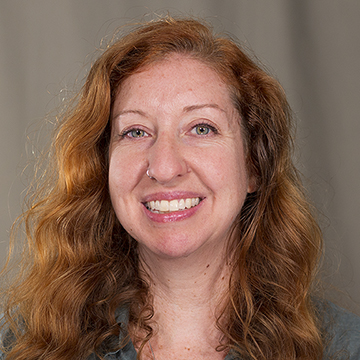 Jenny Fisher
Faculty/Instructor
Marram Hall 304
Office Hours
Tuesday 3:00 p.m. - 5:00 p.m.
Thursday 1:00 p.m. - 5:00 p.m.
Jenny Fisher
Dr. Fisher earned her Bachelor's degree in Civil and Environmental Engineering from Duke University. She worked as an Environmental Engineer for the US Environmental Protection Agency before pursuing her Ph.D. at the University of Georgia. Dr. Fisher has done extensive research in the field of Environmental Microbiology and has authored and co-authored numerous publications in international journals in her field.
Her current research focuses on the prevalence of antibiotic resistance among human commensal bacteria and microbial source tracking of septic system pollution. She teaches Microbiology for Biology majors, Microorganisms in Nature and Disease for allied health students, Medical Microbiology, Independent Research in Microbiology, Biology Senior Seminar, and Environmental Microbiology, an Intensive Writing capstone course for Biology majors.