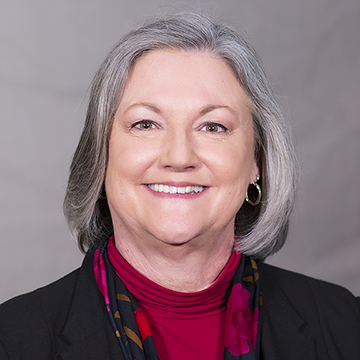 Areas of Expertise:
Leadership Development, Organizational Development, Teambuilding, Change Management, Strategic Planning
Cynthia S. Roberts
Dean, School of Business and Economics
Dunes Medical/Professional Building 1104
Office Hours
By Appointment
Publications
Recent Publications
Roberts, C. (2017) Advancing Women Leaders in Academe: Creating a Culture of Inclusion. In S. Mukerji & P. Tripathi (Eds.) Handbook of Research on Administration, Policy, and Leadership in Higher Education. 256-274.
http://www.igi-global.com/chapter/advancing-women-leaders-in-academe/167378
Roberts, C. (2015) Leadership Development: Education, emancipation, expectations, and ethics. Organization Development Journal. 33(1). 59-70.
Roberts, C., & Roper, C. D. (2015). Ethics for Students Means Knowing and Experiencing: Multiple Theories, Multiple Frameworks, Multiple Methods in Multiple Courses. In D. Palmer (Ed.), Handbook of Research on Business Ethics and Corporate Responsibilities (pp. 153-178). Hershey, PA: Business Science Reference.
Roberts, C. (2013) Building Social Capital through Leadership Development. Journal of Leadership Education. 12(1). 54-73.
Christo-Baker, E., Roberts, C., and Rogalin, C. (2012) Spirituality as a means for passing through the stained glass ceiling: Perspectives on African American women's leadership in US organizations. Journal of PanAfrican Studies. 5(2). 5-26.
Roberts, C. (2012) LEAD at lunch: Inquiry, learning, and action. Action Learning.9(1). 37-44.
Roberts, C. and Coghlan, D. (2011) Concentric collaboration: A model of leadership development for healthcare. Action Learning 8(3). 207-228.
Roper, C. and Roberts, C. (2011) Is it ethical? A multidimensional approach to facilitating ethical decision making in students. In (eds. Wankel, C. and Stachowicz-Stanush, A.) Handbook of Research on Teaching Ethics in Business and Management Education. IGI Global.
Roberts, C. and Roper, C. The Four C's of Leadership Development (2011). In (eds. Wolf, J., Hanson, H., Moir, M., Friedman, L., and Savage, G.) Advances in Healthcare Management. Volume 10: Organization Development in Healthcare: Conversations on Research and Strategies. Emerald Group Publishing. 125-149.
A full listing of Cynthia's Publications and Presentations can be found here.