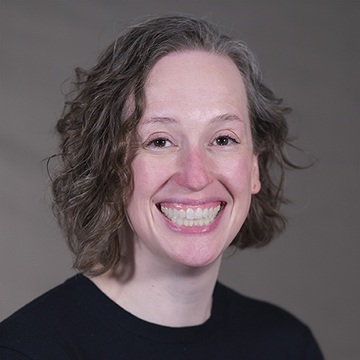 Cara Lewis
Assistant Professor
Hawthorn Hall 423
Office Hours
Tuesday 11:30 a.m. - 2:00 p.m.
Thursday 11:30 a.m. - 2:00 p.m.
About
Pronouns: she/her/hers
Cara Lewis arrived at IUN in the fall of 2014. She holds a Ph.D. in English Language and Literature from the University of Virginia and an A.B. in History and Literature from Harvard University. She regularly teaches courses in both the English Department and the Women's and Gender Studies Program. 

Her interests include British, Anglophone, and American literature and culture from the nineteenth century to the present, modernisms and modernities, literature and the visual arts, gender and sexuality studies, and narrative theory and novel studies​. She has published essays on Virginia Woolf and still-life painting, and on Ali Smith and postcritical reading. Her first book, Dynamic Form: How Intermediality Made Modernism, is forthcoming from Cornell University Press in 2020.