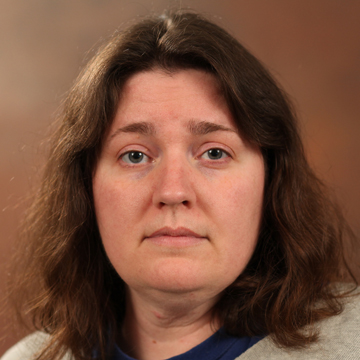 Alicia Wright
Lecturer
Hawthorn Hall 213
Office Hours
Tuesday 11:00 a.m. - 11:30 a.m.
Thursday 11:00 a.m. - 11:30 a.m.
About
Lecturer and Director of Public Speaking and Interpersonal Communication
Academic Advisor for Undecided Students in the College of Arts and Sciences
Academic Advising for Communication Majors
Alicia Wright has been teaching at IUN since 1992 as both an adjunct and for the past several years as a Lecturer in the Department of Communication.  Current classes taught include Public Speaking, Intro to Mass Communications, and Interpersonal Communication.  Past classes taught include Advanced Public Speaking, Small Group Communication, Telecommunications, and Business and Professional Communication.

Lecturer Wright also does academic advising for Undecided and Communication Majors.  Appointments can be made for advising through the Communication Secretary at 219-980-6781.

As the Director of Public Speaking she co-manages the Speech Forum each semester and is the Director for all the Public Speaking classes at IUN. Questions regarding the Public Speaking courses or the Speech Forum can be directed to her at 219-980-6595.